Japanese Tattoo Design Catalog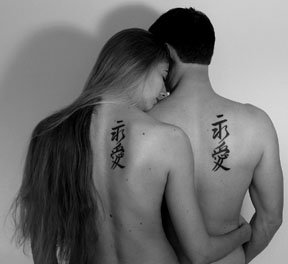 Our Japanese tattoo design catalog features thousands of hand-brushed, original tattoo designs by Master Calligraphy Eri Takase.
Tattoos are individual expressions that last a lifetime. They can be an affirmation, a bold statement of love, a memorial, a motivational reminder – a personal statement of what truly matters to you. And this is why it is so important that the design is exactly right for you.
If you are thinking about a Japanese tattoo design then no doubt you have many concerns. A great place to start is with a reputable catalog that has a wide variety of styles and options. By knowing what is possible, you can get a much better feel for what appeals to you personally and perhaps even find a design that says exactly what you want to say with a look that fits your style.
At StockKanji – Japanese Kanji Tattoos we have over 9000 Japanese Tattoo Designs and more are being added every day. Each Japanese Kanji Tattoo was personally hand-lettered by Master Japanese Calligrapher Eri Takase and was professionally scanned and documented.
When you purchase a design, the tattoo design can be immediately downloaded – There is no waiting. You get everything you need right when you order. And this includes the line art that your tattoo artist needs to properly ink the Japanese Kanji Tattoo. Just print the design and take it to your tattoo artist – they don't even have to know Japanese! It is now just this easy to get the perfect Japanese kanji tattoo.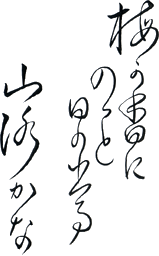 New! We are really excited about our new collection of Japanese Haiku Tattoos. Haiku are short Japanese poems that capture a point in life. From the simple but telling moments in life to the self-sacrifice of motherhood, to being forced away from the one you love, to the loss of a child … poignant moments in life that may help to put into words exactly what you would like to capture in your own tattoo.
Traditional Japanese Haiku are short 21 syllable poems in a 5-7-5 pattern. Often only seven to ten words at most. But for the Haiku poet this is enough to capture life's moments. These short poems, at the hand of a master poet, can truly touch us across the ages.
The poem "A world of grief and pain. Flowers bloom, Even then …" by Kobayashi Issa was written upon the death his child and it speaks to all of us that have experienced tragedy. This is just one example of the powerful imagery and emotional content that is possible with Japanese Haiku.
To learn more and for detailed descriptions of all our Japanese Haiku Tattoo designs see Japanese Haiku Tattoos. And if you have a favorite Haiku we would love to hear from you. We do show what we are currently working on but if you have a suggestion please let us know.
StockKanji.com is a catalog of Japanese character tattoos offering hundreds of options for names, words, and phrases. Each coming in several different fonts and styles – this way you can get the meaning you want with a look that fits your style. As an example, below we show three of the seventeen designs for the maxim True Victory is Victory Over Oneself.
The Block (kaisho) Script is what one most commonly sees for Japanese Kanji Tattoos. Though other fonts are popular once people see the range of what is possible with Japanese. Dave Beckham's tattoo on his ribs uses a cursive font and while difficult for people to read, this is an elegant and flowing script. Japanese has many different fonts and, at the hand of a master, the possibilities are infinite.
True Victory is Victory Over Oneself
Morihei Ueshiba, the founder of Aikido
In the Martial Arts, as in Japanese Calligraphy, the concept of True Victory is Victory Over Oneself is crucial. As an example, a common exercise given to calligraphers is to do a large work of 100 characters or more. These artworks are sometimes 7 1/2″ tall and require both concentration and skill. The instructor closely watches over every movement and if a single mistake is made then the student must start from the beginning. The paper is expensive. The ink is made by hand which is time-consuming and exhausting … these pressures can add up and, maybe the student begins to think about how bad it would be to fail … and with just that seed of self-doubt, the student could lose focus for just an instant, the rhythm of the hand would be affected and the work would be ruined. Truly before one can master anything else, one must master oneself.
Once you find just the right Japanese symbol tattoo you can then purchase order and immediately download the design. There is no waiting – you get your design right away. And you get everything you need to take to your tattoo artist to have the design properly inked. The Japanese character tattoo will print out exactly as designed by Master Takase and you can easily change the size of the tattoo to fit your needs. You can get the perfect design right now!
And remember that each Japanese tattoo design at StockKanji – Japanese Kanji Tattoos are hand-lettered by Master Japanese Calligrapher Eri Takase. Don't confuse them with other sites that use computer fonts or designs of anonymous or unknown origins. Here you know that you are getting the care of a professional and the artistry of a master calligrapher.