Commercial Japanese Calligraphy
For almost two decades now Master Takase has been working with graphic designers, publishers, and editors to create custom Japanese Calligraphy designs to fit a product and market. No doubt you have seen her works in books, movies, ad campaigns, on the catwalk, the grocery shelf and even in computer games. In each case we work closely with our clients to create Japanese Calligraphy designs using a process of producing hand-brushed samples, getting feedback and making changes until the design is just right. Many times our clients have an idea of the feel that they want to convey and we work to turn this into concrete examples and, always, just the right design. If you are looking for beautiful designs and fast, courteous and professional treatment, we would love to work with you. For specific design options see
Japanese Calligraphy Graphic Designs
.
If you have any questions or if we may be of any assistance, please contact us directly at Eri@Takase.com
This page shows many representative projects and a brief list of some of the projects we have worked on over the years.
TV Guide's 60th Primetime Emmy Awards Party
Featuring Master Calligrapher Eri Takase's Artwork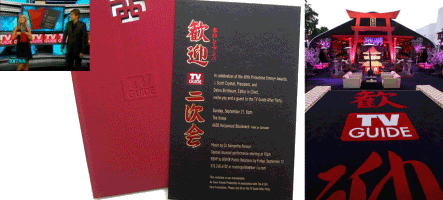 Master Takase received national attention for her work with the marketing department of TV Guide that was featured for their 60th Primetime Emmy Awards Party. Her art was the centerpiece of the main display and the elegant invitations were so special they were featured on NBC's prime time entertainment show EXTRA.
Master Takase's work can be commissioned for Custom Japanese Calligraphy for Non-Exclusive Use for limited distribution or if exclusivity then Custom Japanese Calligraphy for Exclusive Use.
Commericial Use Stock Japanese Calligraphy Catalog Looking for a Japanese Calligraphy Design to use in your advertising? Browse through our catalog of over 10,000 Hand-brushed Japanese Kanji Designs. These hand-lettered designs by Master Takase can be instantly downloaded once the order is placed and are available in commercial use formats of 72 dpi, 300 dpi, and often 600 dpi JPG. Our Licensing Agreement is generous and suitable for most commercial applications.
Eri Takase's Designs in Product Packaging
Arla Foods

This design was developed with Anne-Marie Nordström, Product Coordinator and Stefan Lindros Design Director both with Volt Advertising A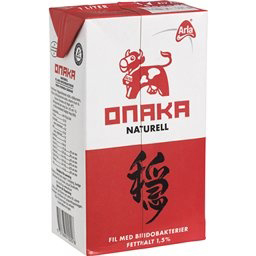 gency in Stockholm Sweden for Arla Foods. The kanji used is odayaka meaning calm or peaceful and is used on the package for a soy milk product.
We worked not only on the design but also on the word selection – One needs a translation that is correct and appealing, but it must also communicate visually. We were able to work with Volt to come up with just the right combination of elements.
Many credit Arla Foods for successfully creating a product brand with Japanese Calligraphy in Japan. And this was certainly no mean feat.
With the popularity of Japanese Calligraphy and kanji, advertising agencies are finding the need to work closely with artists on designs that will have an international appeal.
When one is looking at today's truly international marketplace, having an experienced calligrapher with a proven track record and products already in the marketplace is a must.
In case you are wondering, almost a decade after the initial design, the "odayaka" calligraphy is still popular and used in Sweden! Here is the latest version of the packaging – it still looks great and the calligraphy is instantly recognizable!
We would be delighted to work with your company to make a memorable design.
Eri Takase's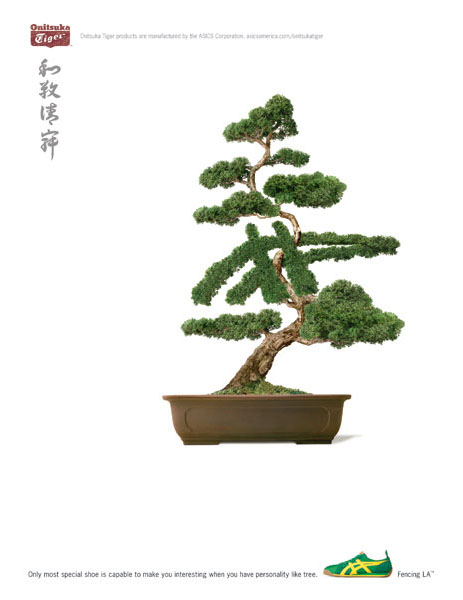 Designs in Advertisement Onitsuka Tiger's
Early in 2005 Eri Takase worked with Art Director Bill Stowe of Vitrorobertson on a project for Asics America Onitsuka Tigers Athletic Shoes. The design used was the Four Virtues of Tea read "wakeiseijaku" and is featured prominently in the upper left in a series of advertisements.
Mr. Stowe had the kanji to use from corporate but wanted an artistic rather than computer generated font. He knew he wanted a semi-cursive font and so Ms. Takase was able to quickly create a set of poignant options. The original design set that Ms. Takase came up with is as follows: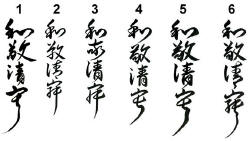 Mr. Stowe liked the thick brush strokes of design (5) and wanted to see other variation using this line weight. From this feedback a second design set was created: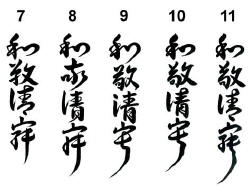 The choice was obvious and from sample (7) the final designs were created that were used in the campaign. From initial design to approval took two days.
Eri Takase's Designs as a Product 3Dmolds, Inc.

I had the pleasure of working with 3Dmolds.com to create custom designs for their 3D mold products. Shown here are soap molds for the home crafts market.
"We will also be incorporating the calligraphy into other exciting products as well, including candle molds, and chocolate/candy molds."
Commercial Graphic Design
Earlier this year we were pleased to work with San Francisco perfumer
Ineke Ruhland
and her graphic design team of
Helena Seo
on the calligraphy for a new perfume: Gilded Lily
The schedule was extremely tight with the original request for calligraphy on Friday and the final calligraphy for the product and packaging delivered on Sunday.
If you are looking for world-class Japanese Calligraphy for your product or marketing material, we would love to work with you.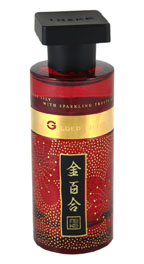 Real by Jane Eamon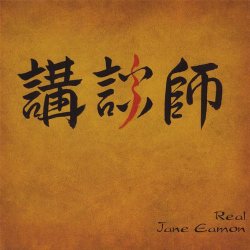 Singer/Songwriter Jane Eamon has released her new CD "Real". This is a beautiful album. To take a quote from her biography "
Eamon's soulful, spiritual, and easygoing sound deftly combines elements of country, folk, blues, gospel and Celtic music.
"
"I wanted to capture the sound of Gordie and I playing live in the room with the love and energy that passes between us to be evident on the recording. I think we did it. The rough mixes sound like we're in the room." Jane Eamon
The CD was designed by Scott Gamble and the calligraphy was created by Eri Takase. The calligraphy is a design of the word Storyteller which in Japanese is koudanshi and is so appropriate for the storyteller Jane Eamon.
Eri Takase's Designs in Fashion
On the Catwalk with designer Ralph Rucci
Eri Takase has collaborated on several designs for the fashion industry. The work that stands out in her mind as being exceptional was that done with Ralph Rucci using the kanji for "chado" or "Tea Ceremony."
"Truly in the hands of a talented designer calligraphy can become magic. Designers that I have worked have time and again shown this to be the case, but in my mind there is no finer example than the marvelous work of Fashion Designer Ralph Rucci." Eri Takase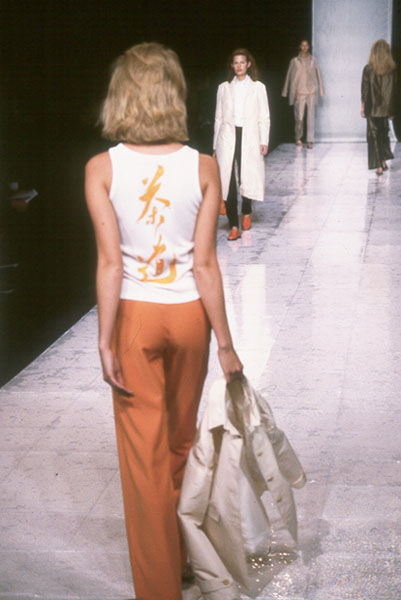 Eri Takase's Designs in Book Illustrations
Between Two Souls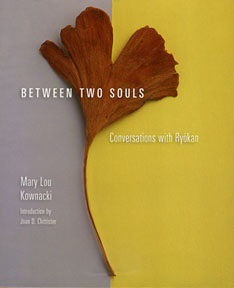 Between Two Souls: Conversations With Ryokan by Mary Lou Kownacki
Cover Art by Kevin van der Leek, Calligraphy by Eri Takase
In 2004, Takase Studios was approached by Kevin van der Leek, Graphic Designer and owner of Kevin van der Leek Design Inc, to create custom calligraphy to complement the poems in Mary Lou Kownacki's Between Two Souls: Conversations With Ryokan which was being published by Sandra de Groot of Eerdmans Publishing Company
Takase Studios was tasked to read through the manuscript and prepare a series of designs that would complement the poems in the manuscript. A list was created along with Mr. van der Leek and from this a series of designs. This was later pared down to the final ten designs that were used in the book.
From initial contact to the delivery of the final designs to the publisher's desk took ten days.
"Thank you, once again, for all your lovely work on Between Two Souls. It is doing very well and many comment on the beauty of the calligraphy." Sandra de Groot, Eerdmans Publishing Company
"This book is a magical exchange of poems between the ninth century Zen monk Ryokan and the twenty-first century Benedictine monk Mary Lou Kownacki.
After reading Sister Kownacki's book I understood that I could not identify with Ryokan's poetry because I did not comprehend the depth of compassion behind his words. Sister Kownacki led me to this understanding and to that place where when deeds are from compassion then words become poetry."
Master Japanese Calligrapher, Eri Takase
Eri Takase's Designs in Book Illustrations
Meditations With Tea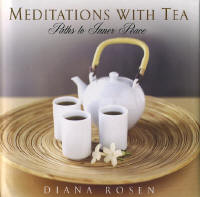 Meditations With Tea: Paths to Inner Peace
by Diane Rosen
calligraphy by Eri Takase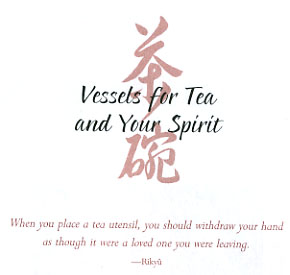 For these designs we had the pleasure of working directly with the Author on the designs. We originally created seven designs, five of which were selected to use in the book. From initial contact to the work being mailed to the book designer Anne Ricigiano took four days.
In the above design we used a design for chawan meaning tea bowl or vessel. Ms. Rosen initially presented us with a short list of words she wanted. We offered several options for the translations and based on her feedback were able to narrow down the list of words and focus on the font.
Eri Takase's Designs in Book Illustrations
Touhkondo: "The Way of the Fighting Spirit"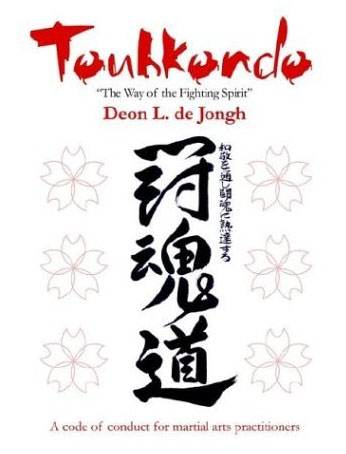 In 2010 Takase Studios was approached directly by author Deon L de Jongh for the cover calligraphy of his new book Touhkondo: "The Way of the Fighting Spirit"
Mr. de Jongh was on a tight deadline. We had the first set of samples to him two days after first contact and the final designs at the publisher's office a few days later – all well ahead of schedule.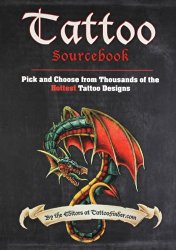 Tattoo Sourcebook
Featuring Japanese Tattoo Designs by Master Eri Takase
Master Japanese Calligrapher Eri Takase has lent her hand to over forty original designs for Tattoo Sourcebook which is a compendium of modern designs by today's hottest tattoo artists.
Visit our Japanese Kanji Tattoo Design site for the perfect Japanese kanji tattoo. This site features over ten thousand original designs by Master Takase – original designs available nowhere else. These carefully researched and beautifully hand-lettered designs come with the line art that your tattoo artist needs to ink the design. Just order and print and take to your tattoo artist. We give you everything you need for the perfect Japanese tattoo – your tattoo artist does not even need to know Japanese. And all designs can be instantly downloaded so you can get your Japanese tattoo today. Not only can you get a design from a name you trust, but you can get it now!
Eri Takase is ranked a Master Calligrapher by two of Japan's most prestigious calligraphic societies. Training since the age of six in traditional Japanese calligraphy she has expanded her art to include custom tattoo designs and recently has started her own website featuring frequently requested designs that are economical and can be immediately downloaded. To see her beautiful calligraphy designs visit Catalog of Japanese Kanji Tattoos.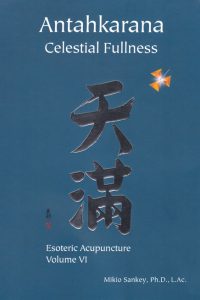 "I just received Dr. Mikio Sankey's new book which features my calligraphy on the cover. The Chinese reading is "tien man" and the Japanese is "tenman" (among other readings).
"If you are looking for Japanese calligraphy for your book or for other commercial uses I would love to work with you. My aim is to create calligraphy that matches the look and feel that you want. I am glad to offer advice and direction with my main goal being to create calligraphy that works best for you."
Eri Takase
Eri Takase's Designs in Magazine Illustrations
Foundation Magazine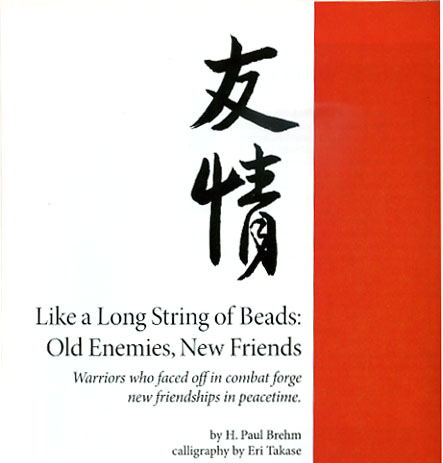 Worked with Mr. Shane Hoffman, Managing Editor/Art Director of Foundation Magazine on seven illustrations for an article by H. Paul Brehm that recounted the reunion of the battle resulting in the sinking of the Battleship-Carrier Hyuga in July 1945.
For this job, Mr. Hoffman sent us copies of both the article and the magazine. With this and with Mr. Hoffman's suggestions we created a list of words and phrases that blended with the narrative. We then worked with Mr. Hoffman on the font and size to come up with the final designs.
Because Takase Studios uses a native English speaking translator communication is seamless and effective.
Eri Takase's Designs in Magazine Illustrations
Bonsai Today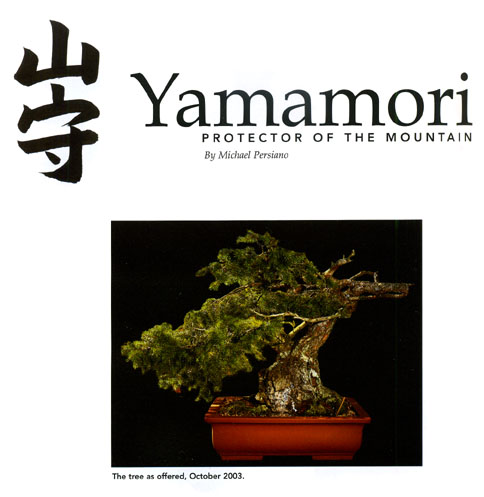 In 2004 we worked directly with Bonsaist and author Michael Persiano on a name for a special bonsai. Mr. Persiano wanted the calligraphy to capture the permanence and majesty of this fine specimen.
---
Eri Takase's Designs on CD Covers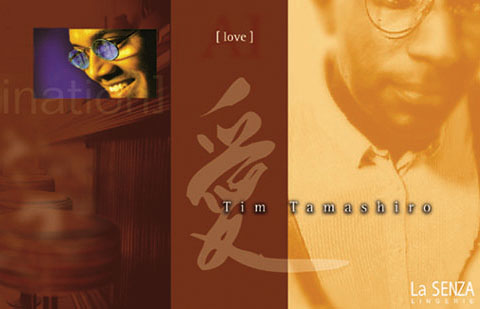 Eri Takase's design for "Love (ai)" is featured on the CD cover of Jazz artist Tim Tamashiro.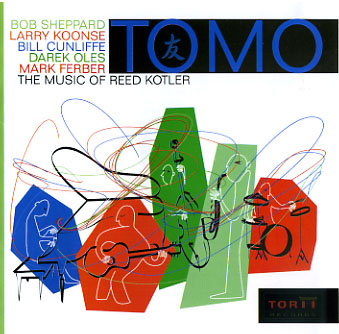 Jazz artist Reed Kotler's Tomo CD subtly introduces the kanji for "tomo" which means "friends."
---
Eri Takase's Design in Film
In 2003 Eri Takase worked with Director/Producer Adam ArNali of ArNaliFilms on artwork for his movie "The Creed".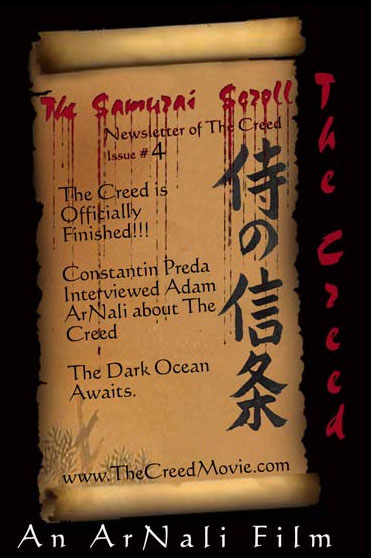 "Thank you very much for putting your artistic touch on the film, it's been huge in getting people interested in the film." Adam Arnali
---

In 2001, along with nine others, Eri Takase was asked by Editor Jan Burney of
John Brown Publishing Group
to contribute to a concept magazine with the theme of "Words" sponsored by
Metsa-Serla
), a Finnish paper group that also sponsors perception science research at the University of Helsinki. The magazine was designed to explore ideas about design and human perception and was distributed throughout Europe and the US to creative directors, art editors, designers and their clients.
"Ten Celebrated artists, designers and academics were invited to create an image based on their favorite words/phrase."
"I selected these words to show that Japanese Calligraphy can express the coolness of a breeze, the caring of a mother, and the passion of love. As obtuse as an abstract work or as delicately detailed as an artists' brush could ever portray – Japanese Calligraphy brings to words a range of expression where words are the art." Eri Takase
The "Willow" symbol  on the bottom of the work on the left was designed and crafted to match the exquisite tastes and style of the Willow Salon. Click on the image for an enlargement of this wonderful design.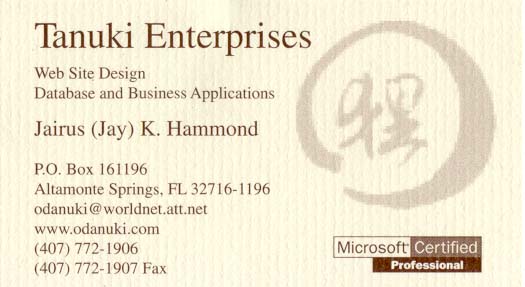 The name card on the left is for Tanuki Enterprises located in Altamonte Springs, Florida and which specializes in web design, database and business applications.
The logo uses the Japanese Calligraphy of Eri Takase and consists of the kanji for tanuki 狸 using the Sousho Script inside of the Ensou (Circle).
In 2003, I had the pleasure of working with Yoga instructor and Reiki Master Ms. Ann Ford on a logo design for her business
Sky Yoga
.
Working with Ms. Ford we created a design that fits her business. If you would like to see the process that lead to this design visit Logo Design Process
Visit Logo Design to order your own calligraphic design or write to Eri@Takase.com for more information.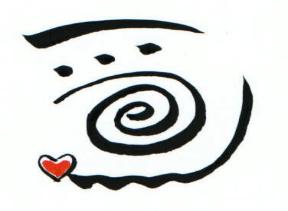 ---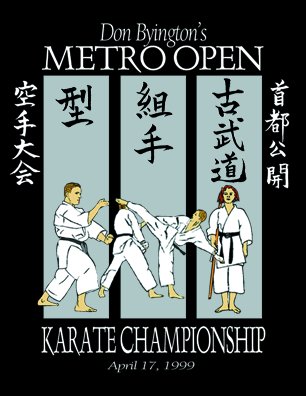 This design is by graphic designer Kent Mummert of Clinton, MS for the Metro Open Karate Championship. This work uses Eri Takase's calligraphy in the semi-cursive font. The three categories listed in black from left to right are "Kata", "Kumite", and "Kobudo".
---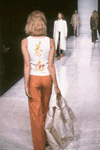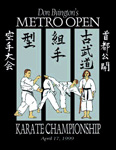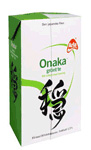 StockKanji – Stock Japanese Calligraphy Designs
In 2005, Takase Studios launched StockKanji – Japanese Kanji Designs, to meet the growing need for high quality Japanese calligraphy designs. These stock images cover topics such as Inspirational Kanji Designs, Martial Arts Kanji Designs, Names in Japanese, Oriental Arts Kanji Designs, Christian Kanji Designs, and Romantic Kanji Designs.
Purchases can be immediately downloaded and come in three formats for professional use: 72 dpi JPG, 300 dpi JPG and 600 dpi JPG. We also have a very generous Licensing Agreement that allows for most applications.
We also offer completely custom commercial designs. For small production we offer Custom Japanese Calligraphy – Non-Exclusive Use and for larger needs Custom Japanese Calligraphy – Exclusive Use. If these do not fit your specific needs or if you have any questions for commercial use designs please feel free to contact us at Eri@Takase.com and we would be delighted to work with you.
---