Meet Master Japanese Calligrapher Eri Takase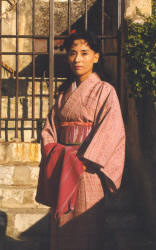 Born and raised in Osaka Japan, Eri Takase trained in traditional Japanese calligraphy since the age of six devoting her life to the art. After winning multiple best of category awards in all Japan national competitions and having had her work displayed in the Osaka Museum of Art, in 1989 Master Calligrapher Eri Takase was awarded the rank of Shihan, the highest rank in Japanese Calligraphy, by the Bokuteki-kai which is one of Japan's most prestigious calligraphic societies. This special rank bestowed many privileges including the right for her to develop her own original calligraphic style and to open her own school to teach this style. Master Takase's unique calligraphic style is easily recognizable and has been described as refined and cultured.
To view some of Master Takase's award winning art, please visit Traditional Japanese Calligraphy
Since 1995 Master Takase has been living and working in the United States and after having spent many years in the beautiful states of Virginia, Florida, and Hawaii has settled into a small studio in the beautiful state of Washington. Here Master Takase is continuing to devote herself to adapting the art of Japanese Calligraphy to new mediums and methods.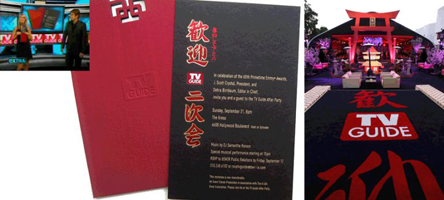 60th Prime Time Emmy Awards – TV Guide After Party
Calligraphy by Master Japanese Calligrapher Eri Takase
Master Takase received national attention after her work with the marketing department of TV Guide was featured for their 60th Primetime Emmy Awards Party. Her art was the centerpiece of the main display and the elegant invitations were so special they were featured on NBC's prime time entertainment show EXTRA.
If you are looking to use Japanese Calligraphy in a commercial design like the TV Guide After Party above, visit Commercial Japanese Calligraphy.
To view and purchase Master Takase's newest creations visit Takase Studios Specials.
To learn about all of our Japanese Calligraphy services visit Japanese Calligraphy Services.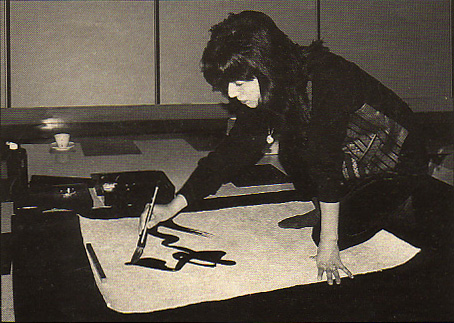 If you have any questions or would like to discuss your idea please contact us or email Master Takase directly at Eri@Takase.com